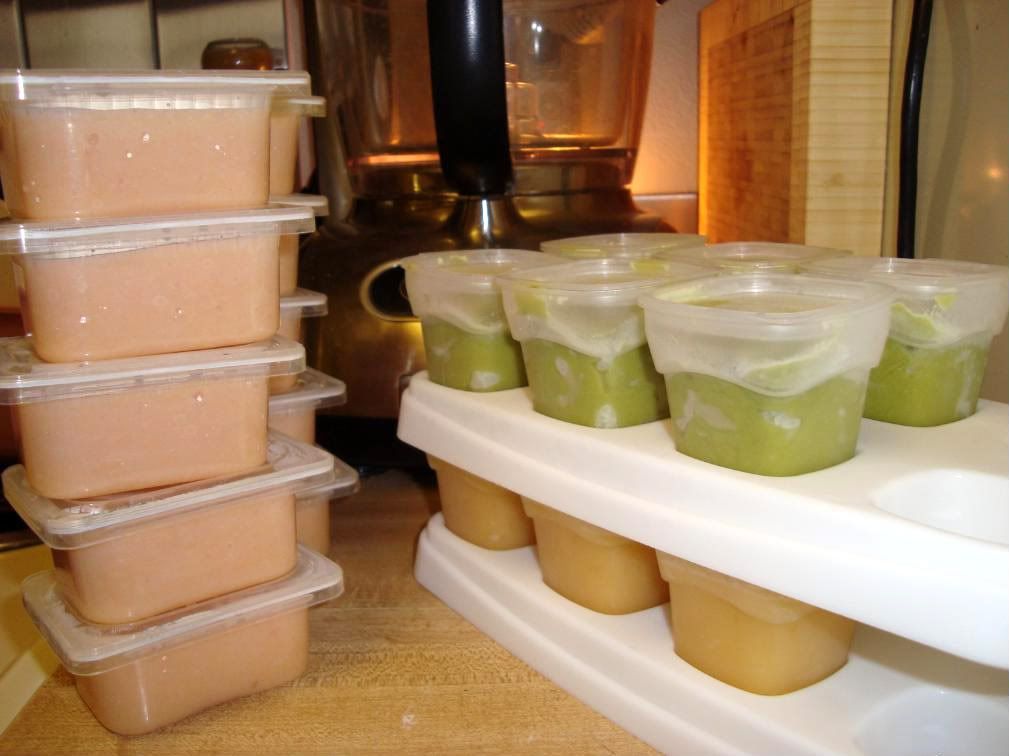 Making my own baby food has proven to be a success and our stash is growing. Shown here are Peaches, Avacados, and Apples.

I've found that it really does make more sense to buy "no sugar added" organic applesauce from the grocery store though. It's just as cheap, has the same nutritional value, and obviously takes less time to make. I've had the best luck finding it at Target. They're the most organic friendly in my area actually.
I've collected a lot of great resources for babyfood recipes that I'll share here.
and of course...